Technology has given us many gifts! One of them is called YouTube. Every time you step out for travelling to far off places or get stuck in traffic, the YouTube application saves you from getting bored. You do not have to install a television in your car because you can watch videos and hear your favourite songs on YouTube. You can also plug in the aux wire in your car's audio system and listen to the latest tracks. However, when you do that, you lose a lot of internet data. Say goodbye to internet booster packs because you can convert the YouTube videos to MP3 and save the internet data. You can use YouTube videos to MP3 Converter to do the needful. The good news is that you can do that for free. There are no charges for the same. We have created a list of the Top Free YouTube Videos to MP3 Converters of 2017.
   1. OnlineVideoConverter.com
This is a site which allows you to convert the videos into mp3. It is free of cost and saves your time. The site allows you to convert the video into HD quality audio. All you need to do is copy and paste the YouTube URL. You would need to select the format in which you want it to get converted. Choose .mp3 format. Once you click the button, it will be done within seconds.
2.YouTube-MP3 Converter
Once you log on to the site, it is very simple to understand. It is the easiest way to convert the video files on this site. When you reach the site, you will file a blank space where you need to paste the YouTube URL. Click on Convert Video and your job will be done! You can use it on your PC, iPhone or MAC. The conversion is performed at the highest quality and you do not have to pay a penny for it.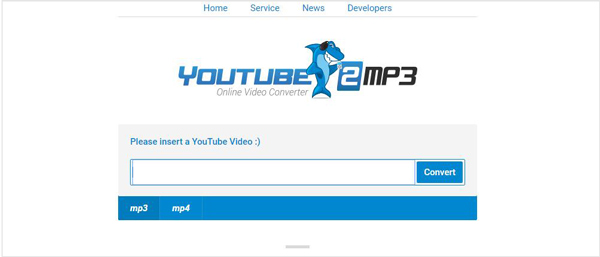 3. Vid To Mp3.com
This is one of the best video to sound converter. You can use it efficiently and it does not take much time to convert. The site supports many other video sites such as DailyMotion, GoFish, Hallpass, Yikers, MegaVideo, ClipShack, Veoh, Myspace, Metacafe and many more. You need to copy the full URL and paste it on the site. Once you click download, your file will be converted within few minutes.
4. FVDTube.com
This is another site which allows you to convert the file and download it in MP3 version. This is a YouTube mp3 downloader that you can use for free. You can convert the YouTube video songs to Mp3 files for no cost. This means that if you like a song on YouTube, you can just paste the URL and get the audio version of it on FVDTube.
Words from the Wise
There are many sites for YouTube lovers which can help you to download your favourite songs! Since it is for free, you can take full advantage of that. If you are an ardent follower of YouTube and it saves your day, you should check out the above mentioned sites. Also, stay tuned for more articles because we are going to cover every single doubt of our readers.
Save